Saying goodbye can feel excruciating. 
If you've ever had to say goodbye to a beloved animal, you know the uniquely wrenching sorrow that can follow this kind of loss. And even if you have no personal experience with it, I'll bet you know and love someone who does. For most people, it can be hard to know what to say or do.
Every kind of loss has unique aspects as well as universal ones. 
And there's actually great comfort and hope in that fact. No matter what the particular kind of loss, the thing to keep in mind is that anyone who is grieving deeply is vulnerable to feeling misunderstood, isolated, and alone… the total opposite of what anyone wants and needs in times of loss and suffering, right?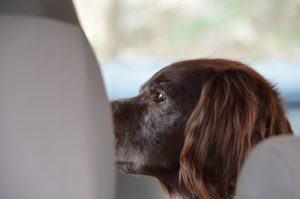 Whatever the loss, the path of healing is essentially the same. 
Whether you're reaching out to another person or being there for yourself, what's called for is acknowledgement, compassion, and support. And especially when you're the one in the grip of deep grief, it can surprisingly challenging to be with yourself in ways that help rather than hinder your healing.
In this podcast, I will:
Offer powerful words of comfort and hope to anyone who is grieving the loss of a beloved animal.
Give you guidelines for moment-to-moment self-care when you're in the grip of your sorrow.
Show you how to apply Acceptance, Deep and Complete to the experience of grief and loss.
Listen to this episode.
Podcast: Play in new window | Download